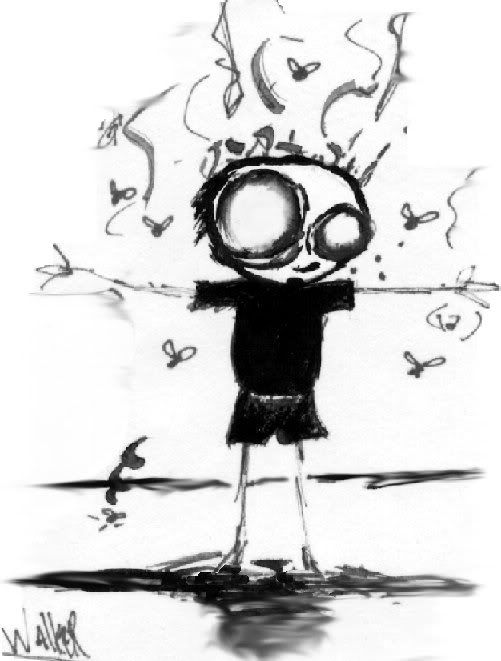 fact: every library has a dude named stinky. he doesn't know he's named stinky, but all the staff call him that behind his back. (we give everyone nicknames, it helps pass the time) usually he's homeless, or old, or wheelchair bound.
dubious? go into your nearest liberry branch. walk up to the reference desk. make a comment like: man, stinky sure is bad today. or: stinky got a bath! the liberrien will look around and grimace and nod, even though they don't know you. i guarantee it. you could also whisper: don't look now, stinky's right behind you! this may envoke very amusing reactions. but it also might piss off said liberrian, so beware.

anywho, i had to ban our resident stinky yesterday. there is not much in the world that is less fun than telling a dude he reeks so bad that he's bothering the entire liberry and has to leave. except when you are telling him for the 4th time and are kicking him out for 6 months. it sucks when my boss goes on vacation, since i'm her number 1. not only do i have to deal with cockroaches, fighting girls, and broken air conditioners (60 degrees when i got in, yay!), i get to deal with stinky. in my office. with the door closed.


for the record, he was also using someone else's stolen liberry card (for the 5th or 6th time) which made my case ironclad. (his excuse? everyone else is doing it too) but it still sucks to tell a dude he stinks to his face.
i swear, being a liberrian is training me for dictator of the world. watch out.